Journal of Communications
Welcome to the website of the Journal of Communications. JCM is a scholarly peer-reviewed international scientific journal published monthly, focusing on theories, systems, methods, algorithms and applications in communications. It provide a high profile, leading edge forum for academic researchers, industrial professionals, engineers, consultants, managers, educators and policy makers working in the field to contribute and disseminate innovative new work on communications. All papers will be blind reviewed and accepted papers will be published monthly by the ETPublishing which is available online (
open access
) and in printed version.
ISSN: 1796-2021
Editor-in-Chief: Prof. Kia Makki & Dr. Haohong Wang
Associate Editor-in-Chief: Dr. Chia-Chin Chong, Prof. Song Ci, and Prof. Maode Ma
Executive Editor: Dr. Zhusheng Kang, UESTC, China
DOI: 10.12720/jcm
Abstracting/Indexing: EI Compendex; SCOPUS; ULRICH's Periodicals Directory; Google Scholar; INSPEC; etc.
E-mail questions or comments to JCM Editorial Office.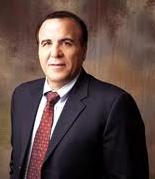 Prof. Kia Makki
Welcome to the website of the Journal of Communications. JCM is a scholarly peer-reviewed international scientific journal published monthly, focusing on theories, systems, methods, algorithms and applications in communications.[Read More]






ETPub is an independent publisher specializing in the publication of high-impact journals, proceedings and books, in printed, CD and online versions, across all areas of science and technology. We are aiming to be a leading scientific publisher and publish an expanding academic research content programme
[Read More]